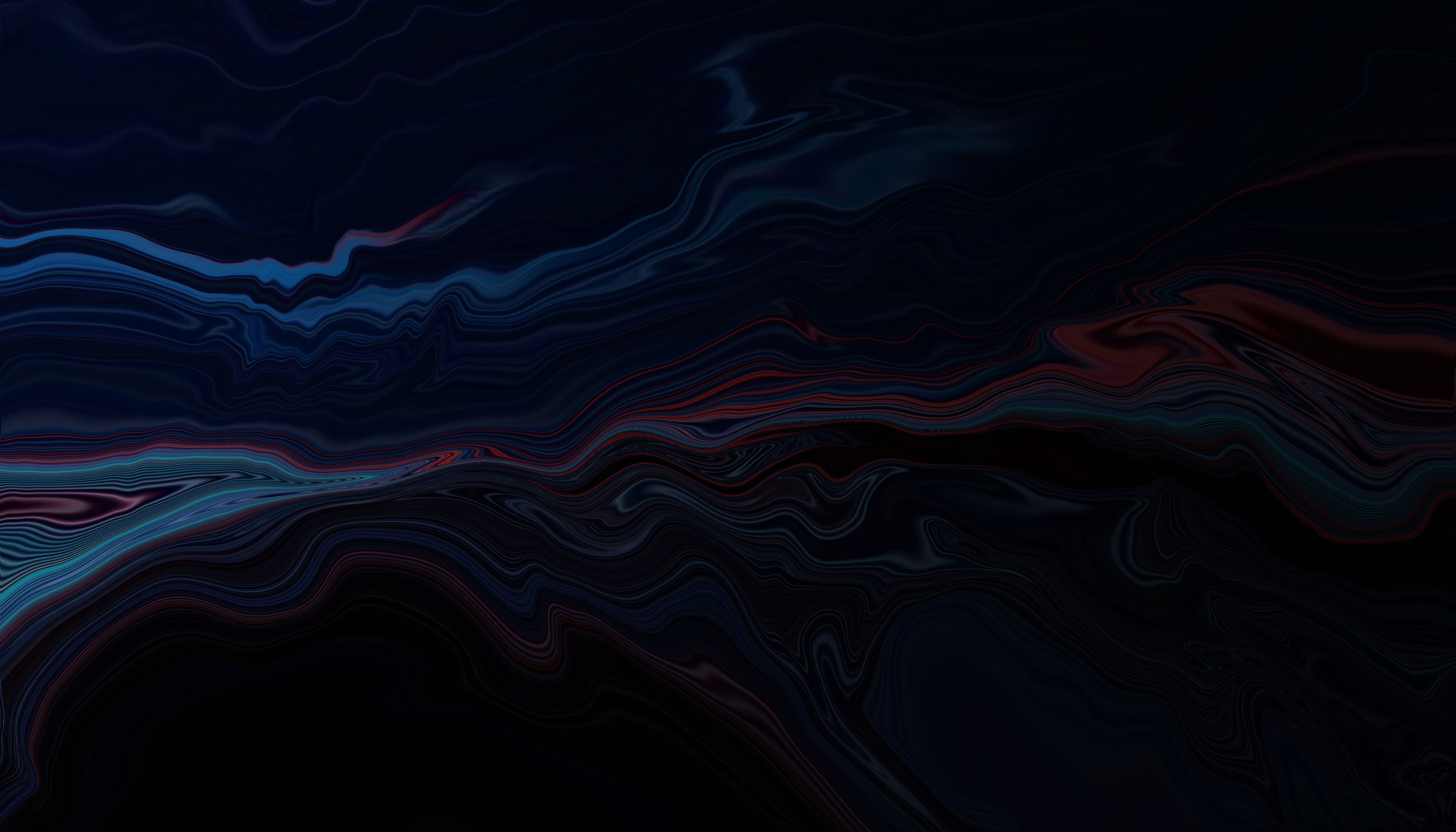 Leistritz Series of Screw Pumps
Leistritz offers twin, triple and quintuple screw, self-priming positive displacement pumps in single or double cartridge versions for a wide pressure range. Our screw pumps are used for pumping various fluids with different viscosities.
The intelligent design of the Leistritz screw pumps offers enormous advantages over other pump technologies, including:
Low-pulsation pumping of the fluid
Extremely low vibration and noise
High flow rates
Pumping a wide range of viscosities
Low-wear operation
Long service life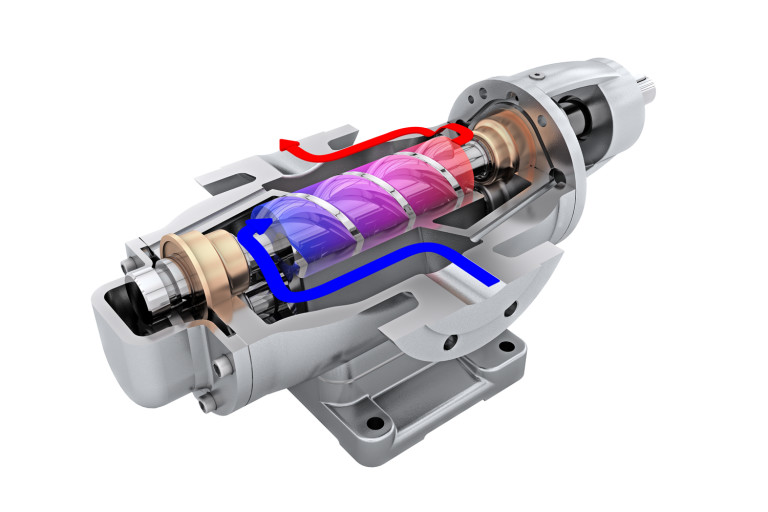 L2 Series Pumps
A two-rotor pump without timing gears and with only one shaft seal.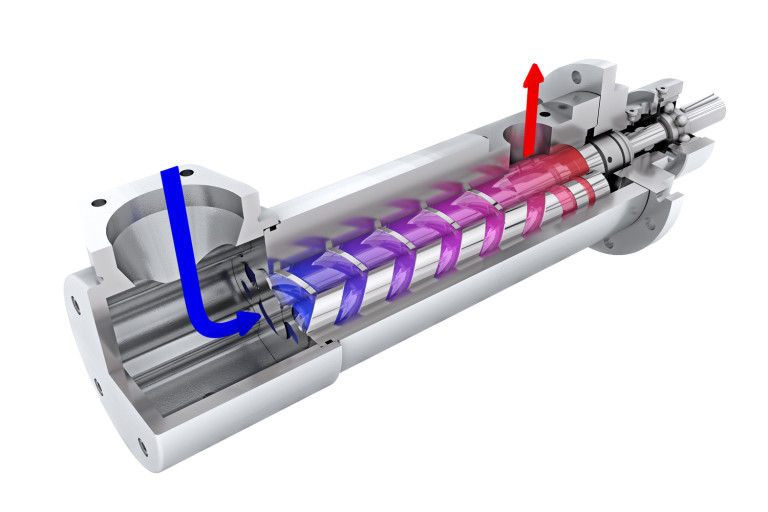 L3 Series Pumps
A simplified three-rotor screw pump with total hydraulic balancing and built-in relief valve as standard features.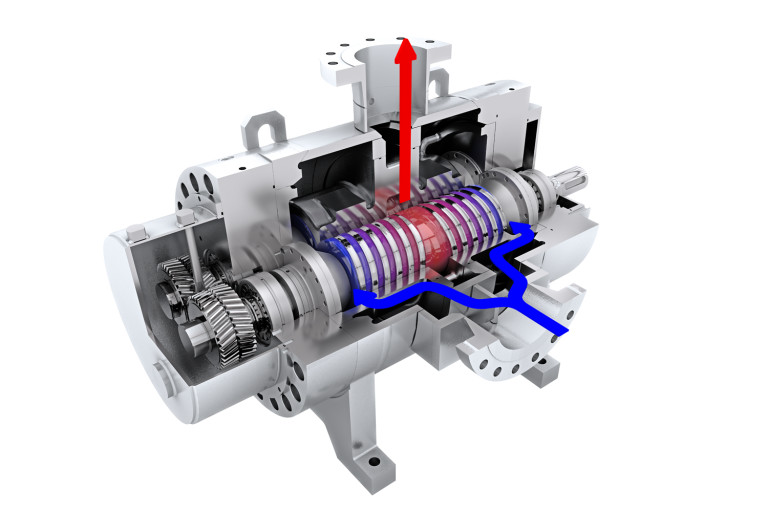 L4 Series Pumps
The two-rotor timed pump with external bearing allows pumping of practically any liquid.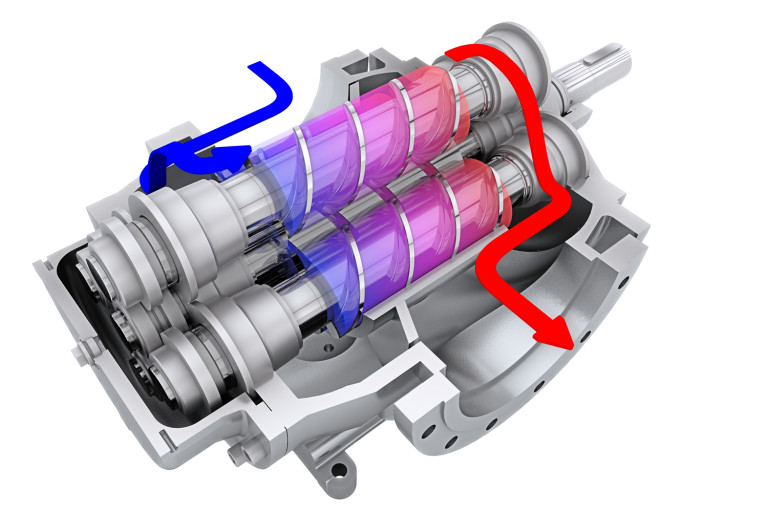 L5 Series Pumps
This five-rotor single flow pump has a very high capacity paired with an extreme suction lift capability.
We are constantly working on improving our products and processes. Leistritz is synonymous for precision, quality, operating safety and durability. Not only do we invest in cutting-edge production facilities, but also in the knowledge of our employees with continuous training and programs to constantly gather customer feedback.
There are rising demands on pump manufacturers regarding wear protection, service life and flow rate. This requires the use of state-of-the-art machine technology and process chains that are ideally coordinated with one another. To accomplish this high standard we produce the screws and housings, the core elements of the Leistritz pumps, ourselves for ultimate precision because of our high level of production knowledge for market integration.
NEW!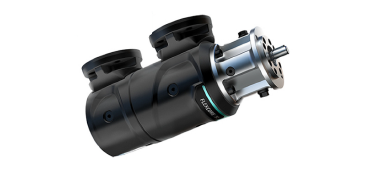 FLEXCORE
This screw pump can be installed in various existing piping systems for a broad range of applications.
UNIQUE SOLUTION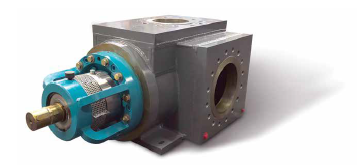 Re-Engineered Pump
Drop in Solution for Bad Acting Pumps.
Performance Data
Flow Rate: Up To 2,000 GPM
Differential Pressure: Up To 250 PSI
Viscosity: Up to 20,000 cSt
Temperature: Up To 545 Deg F
Applications
Asphalt & PMA
MDI & MDA
Lube Oil
Pitch & Tar
Bunker C & Heavy Fuel Oil
Diesel Oil & VGO
Options
Mounting: Horizontal (foot & flange) or Vertical (pedestal & deepwell)
Bearing: Internal (product lubricated) or External (permanently grease picked)
Seal: Packing, Lip, Single Mechanical, Mag Drive or Canned (Quench or Heating optional)
L3 Series Pumps
Performance Data
Flow Rate: Up To 1,600 GPM
Differential Pressure: Up To 2,300 PSI
Viscosity Up To: 5,000 cSt
Temperature Up To: 360 Deg F
Applications
Crude Oil
Asphalt
Asphaltenes, Pitch & Tar
Lube Oil
Light & Heavy Fuel Oil
Kerosene
Residuals
Vacuum Bottoms
Options
Mounting: Horizontal (foot & flange) or Vertical (pedestal & deepwell)
Bearing: Internal (product lubricated) or External (permanently grease picked)
Seal: Packing, Lip, Single Mechanical, Mag Drive (Quench or Heating optional)
L4 Series Pumps
Performance Data
Flow Rate: Up To 10,000 GPM
Differential Pressure: Up To 1,500 PSI
Viscosity: Up To 20,000 cSt
Temperature: Up To 600 Deg F
Applications
Multiphase Oil/Water/Gas
Polymer
Crude Oil
Emulsions
Resins
Molasses
Naphtha
Residuals
Vacuum Bottoms
Options
Mounting: Horizontal (foot & flange) or Vertical (pedestal & deepwell)
Bearing: Internal (product lubricated) or External (permanently grease picked)
Seal: Packing, Lip, Single Mechanical, Mag Drive or Canned (Quench or Heating optional)
L5 Series Pumps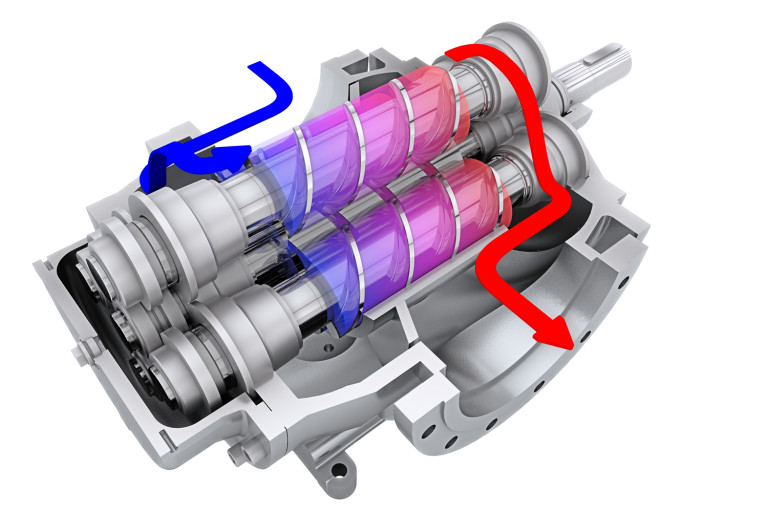 Performance Data
Flow Rate: Up to 250 GMP
Differential Pressure: Up To 116 PSI
Viscosity: Up To 2,500 cSt
Temperature: Up To 340 Deg F
Applications
Asphalt & PMA
MDI & MDA
Lube Oil
Pitch & Tar
Bunker C & Heavy Fuel Oil
Diesel Oil & VGO
Options
Mounting: Horizontal (foot & flange) or Vertical (pedestal & deepwell)
Bearing: Internal (product lubricated) or External (permanently grease picked)
Seal: Packing, Lip, Single Mechanical, Mag Drive or Canned (Quench or Heating optional)