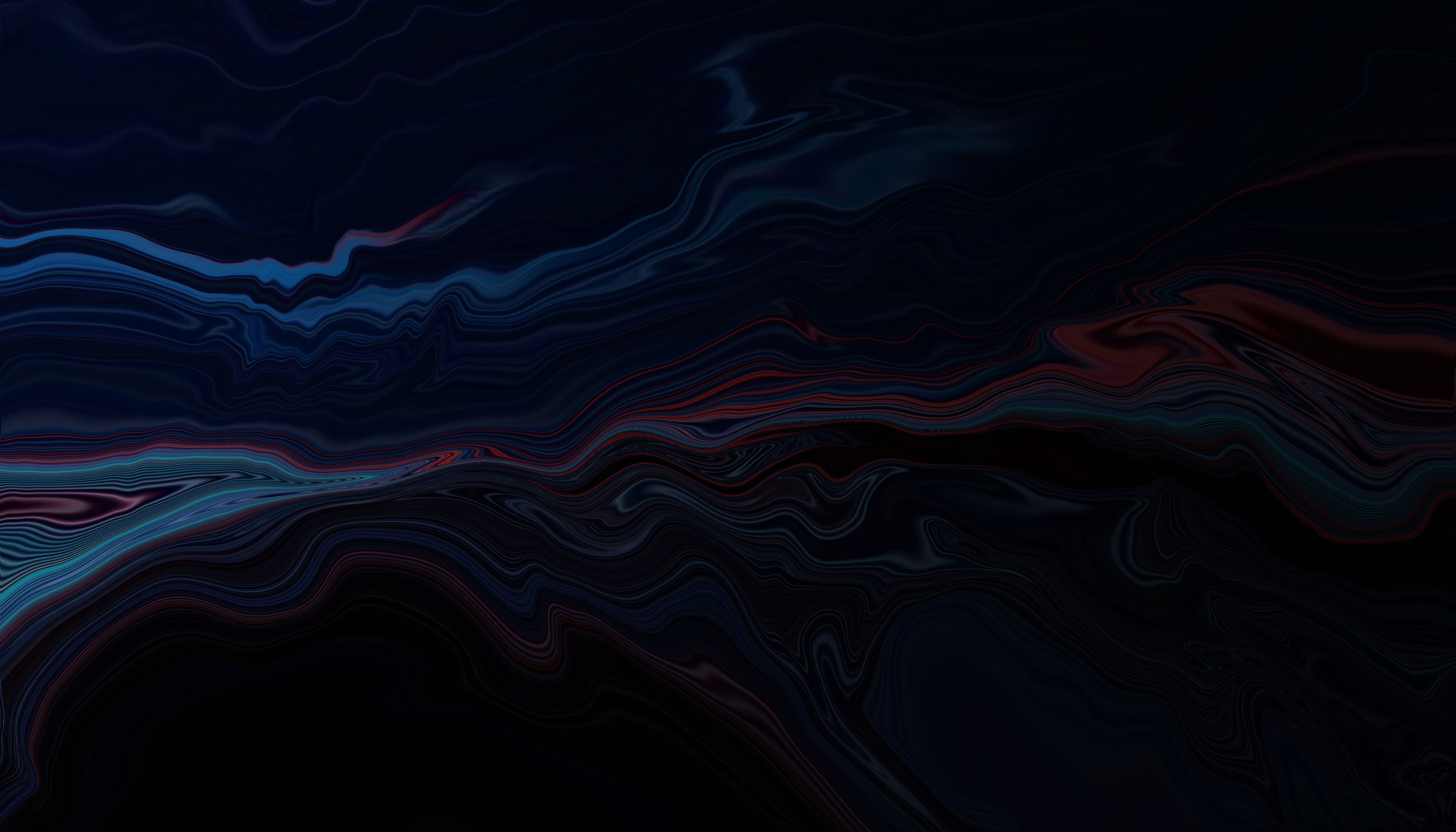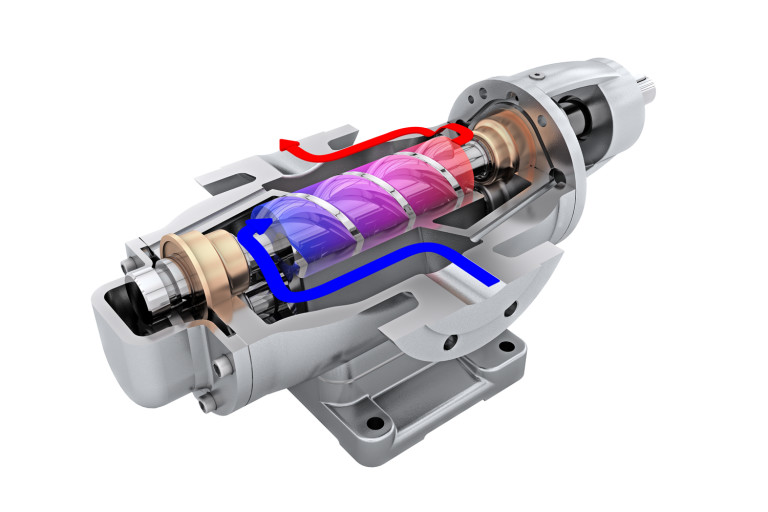 L2 Series Pumps
A two-rotor pump without timing gears and with only one shaft seal.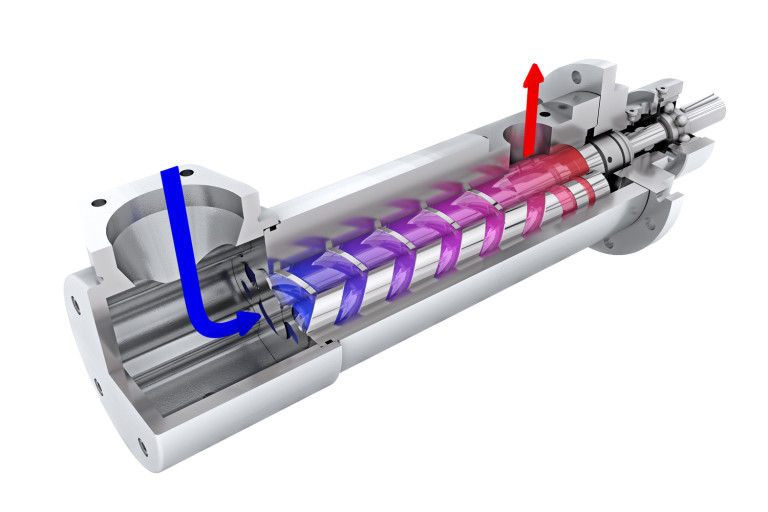 L3 Series Pumps
A simplified three-rotor screw pump with total hydraulic balancing and built-in relief valve as standard features.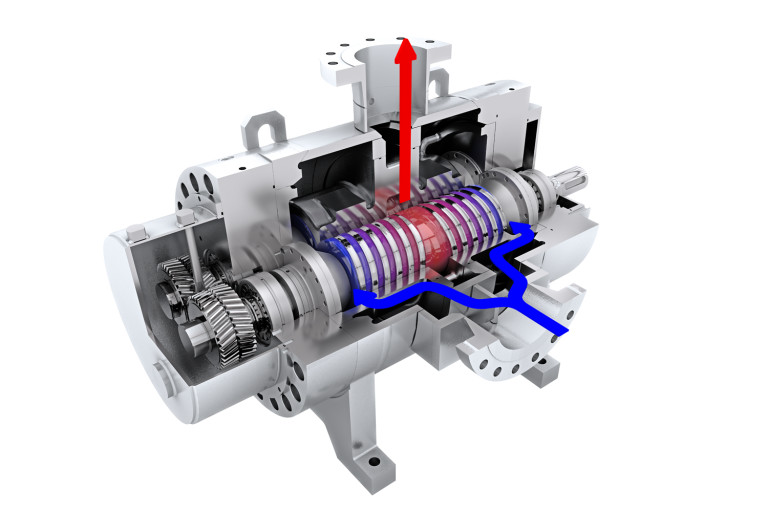 L4 Series Pumps
The two-rotor timed pump with external bearing allows pumping of practically any liquid.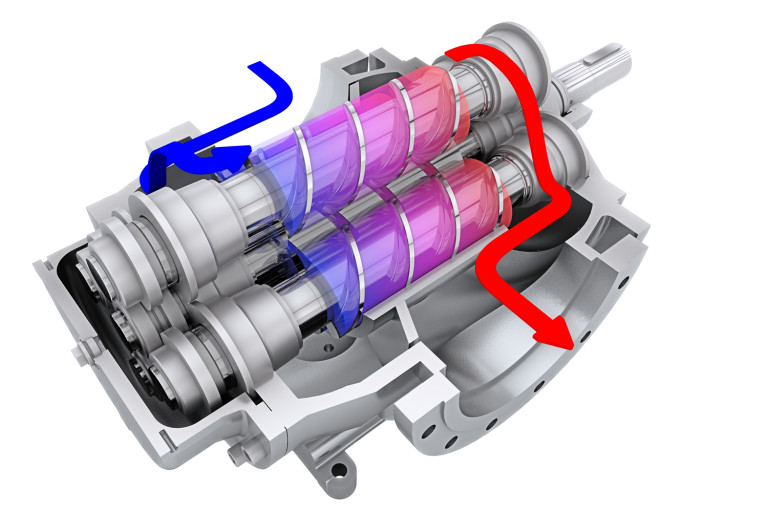 L5 Series Pumps
This five-rotor single flow pump has a very high capacity paired with an extreme suction lift capability.
NEW!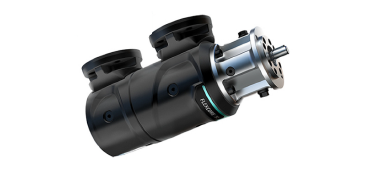 FLEXCORE
This screw pump can be installed in various existing piping systems for a broad range of applications.
UNIQUE SOLUTION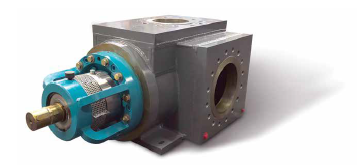 Re-Engineered Pump
Drop in Solution for Bad Acting Pumps.
L2 Series Pumps
Performance Data
Flow Rate: Up To 2,000 GPM
Differential Pressure: Up To 250 PSI
Viscosity: Up to 20,000 cSt
Temperature: Up To 545 Deg F
Applications
Asphalt & PMA
MDI & MDA
Lube Oil
Pitch & Tar
Bunker C & Heavy Fuel Oil
Diesel Oil & VGO
Options
Mounting: Horizontal (foot & flange) or Vertical (pedestal & deepwell)
Bearing: Internal (product lubricated) or External (permanently grease picked)
Seal: Packing, Lip, Single Mechanical, Mag Drive or Canned (Quench or Heating optional)
L3 Series Pumps
Performance Data
Flow Rate: Up To 1,600 GPM
Differential Pressure: Up To 2,300 PSI
Viscosity Up To: 5,000 cSt
Temperature Up To: 360 Deg F
Applications
Crude Oil
Asphalt
Asphaltenes, Pitch & Tar
Lube Oil
Light & Heavy Fuel Oil
Kerosene
Residuals
Vacuum Bottoms
Options
Mounting: Horizontal (foot & flange) or Vertical (pedestal & deepwell)
Bearing: Internal (product lubricated) or External (permanently grease picked)
Seal: Packing, Lip, Single Mechanical, Mag Drive (Quench or Heating optional)
L4 Series Pumps
Performance Data
Flow Rate: Up To 10,000 GPM
Differential Pressure: Up To 1,500 PSI
Viscosity: Up To 20,000 cSt
Temperature: Up To 600 Deg F
Applications
Multiphase Oil/Water/Gas
Polymer
Crude Oil
Emulsions
Resins
Molasses
Naphtha
Residuals
Vacuum Bottoms
Options
Mounting: Horizontal (foot & flange) or Vertical (pedestal & deepwell)
Bearing: Internal (product lubricated) or External (permanently grease picked)
Seal: Packing, Lip, Single Mechanical, Mag Drive or Canned (Quench or Heating optional)
L5 Series Pumps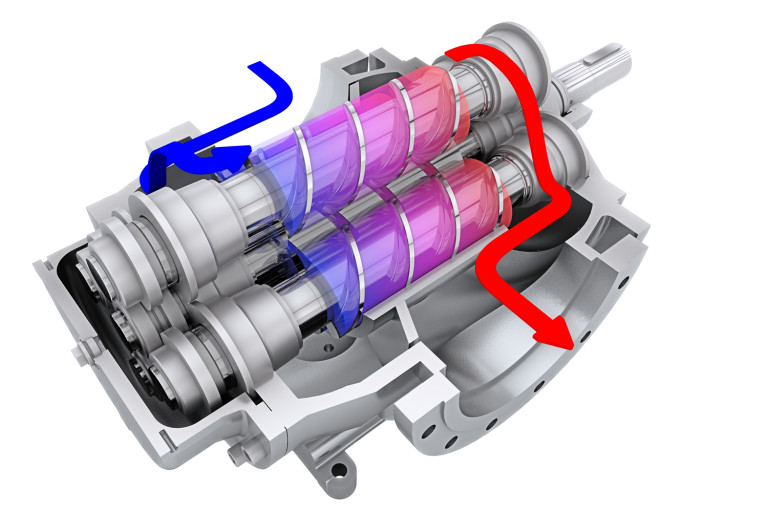 Performance Data
Flow Rate: Up to 250 GMP
Differential Pressure: Up To 116 PSI
Viscosity: Up To 2,500 cSt
Temperature: Up To 340 Deg F
Applications
Asphalt & PMA
MDI & MDA
Lube Oil
Pitch & Tar
Bunker C & Heavy Fuel Oil
Diesel Oil & VGO
Options
Mounting: Horizontal (foot & flange) or Vertical (pedestal & deepwell)
Bearing: Internal (product lubricated) or External (permanently grease picked)
Seal: Packing, Lip, Single Mechanical, Mag Drive or Canned (Quench or Heating optional)