Multiphase Gathering System (MGS)
Applications
Lower overall gathering system pressure, allowing low producing wells to overcome flow line pressure from high producing wells.
Reduce the amount of gas lift and/or assist down-hole pumps.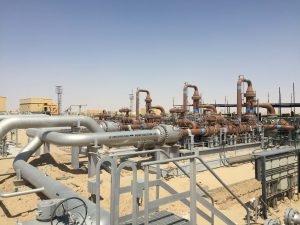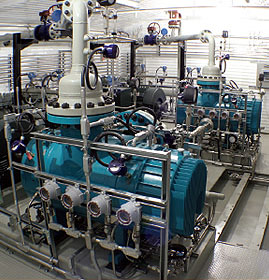 The Leistritz Multiphase Gathering System (MGSs) are expandable versions of the MWS, designed to handle production from multiple wells. Individual MGSs handle total flow rates up to 550,000 bpde and differential pressures up to 1400 psi. These systems are fully automated and can be expanded to operate multiple MGSs in parallel for facilities requiring additional flow capacity.
Scope of Supply
Leistritz Multiphase Pump
Seal oil system, API plan 53B (2 per pump) or 54 (size dependent)
Lube oil system, API 614, chapter 3 (size dependent)
Inverter duty electric motor (1800 rpm)
Spacer coupling and guard
Structural steel skid with raised rim and common drain (foundation mount)
Suction piping with strainer and manual isolation valve
Discharge piping with liquid knock-out boot, check valve, manual isolation valve and full flow relief valve (piped to
suction)
Bypass piping with check valve
Instrumentation (reference applicable P&ID) and on skid wiring to junction box
Seal drain collection tank with monitoring
VFD and PLC (shipped loose for mounting and wiring in climate controlled enclosure by others)
Required Utilities
Initial liquid fill of liquid knock-out boo
Electricity – motor, seal and lube oil systems and instruments
Initial oil fill of seal and lube oil systems
System and Area Classification
MGS Low Pressure – 300 lb. system
MGS High Pressure – 600 lb. system
Class I, Division II
Optional Items
3600 rpm Driver
Up to 2000 psi inlet pressure
Natural gas engine or diesel engine driver
API baseplate
Actuated valves
Cooler
Offshore classifications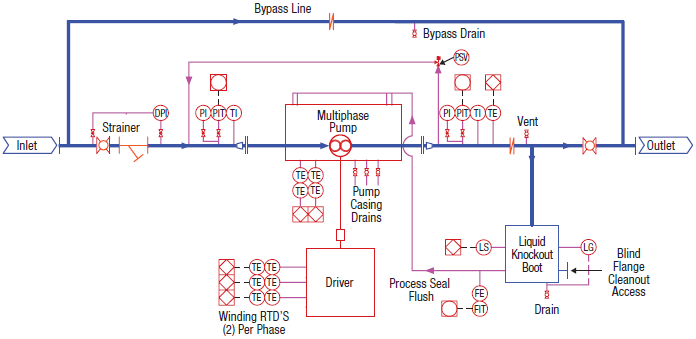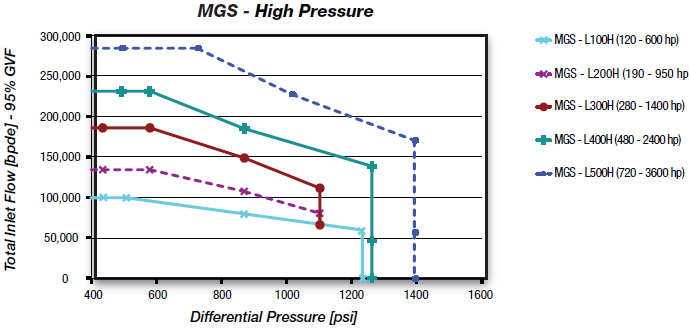 Download Brochure