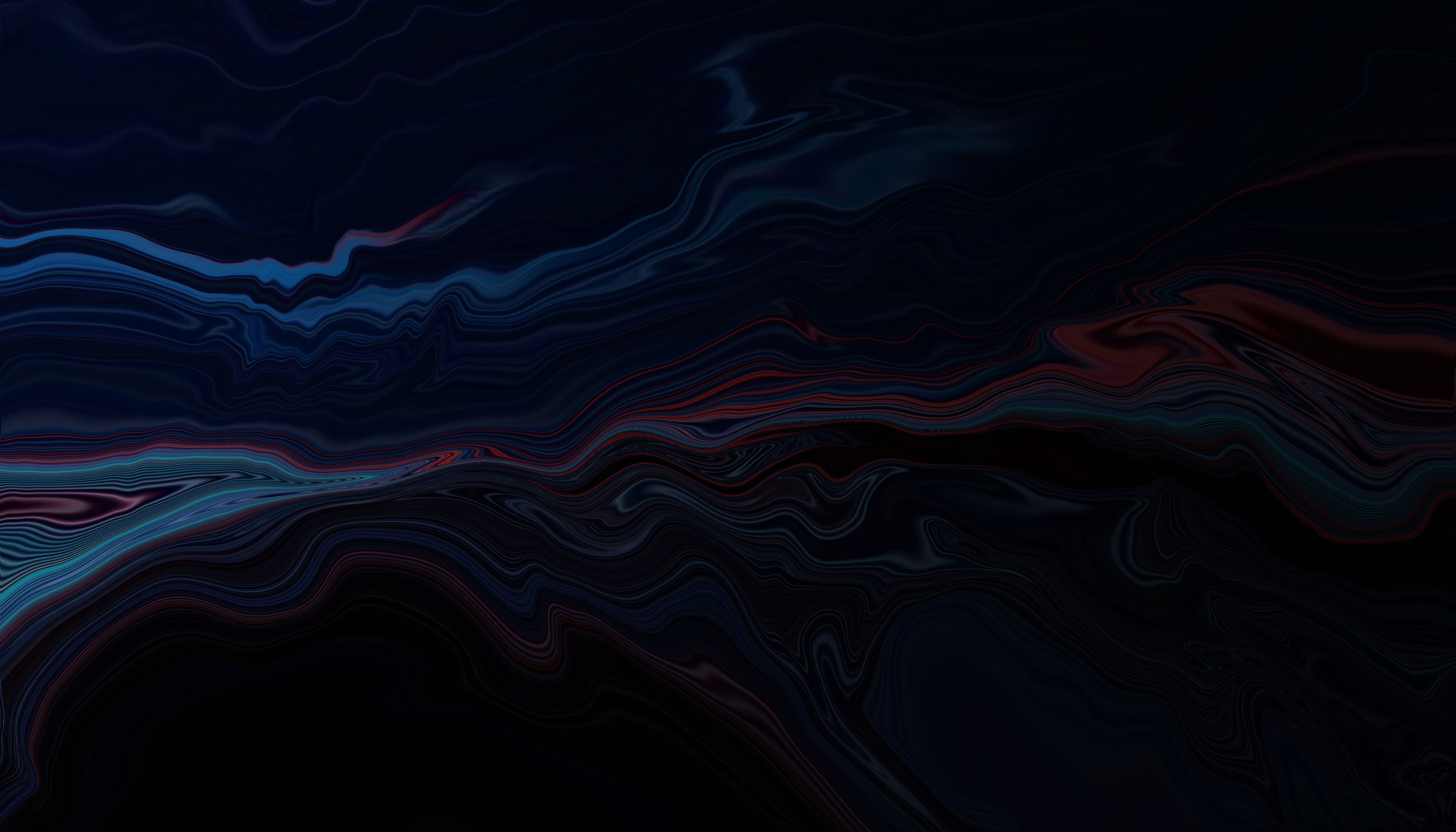 Progressive Cavity Pump Rotors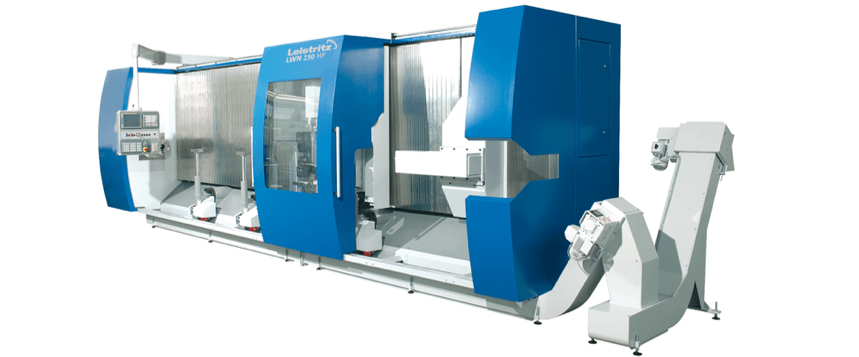 Leistritz has engineered a line of machines ideally suited for the oil field market to produce specialized rotors used in down hole Progressive Cavity (PC) pumps. With combining an extra heavy-duty long bed machine, then integrating it with a high powered, high rpm, Torque Motor Peeling head and an innovative tool system, Leistritz has designed a high-end manufacturing solution. Now complete machining of eccentric screws, pump rotors, plastic injection shafts and ball screws can be done in one setup.
Down Hole PC Pump Rotors Made Better and Faster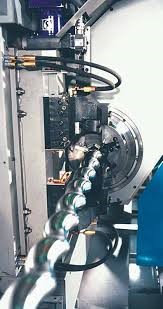 The LWN 190 is Leistritz' most flexible machine yet, integrated into its design a revolutionary high-end modular construction technique. This approach proved extremely favorable as it permits any length machine to be built from single main base platform. Building a custom solution according to exacting specifications is highly desirable as not one size fits all when it comes to PC rotors. The LWN 190 has a large machining capacity, spindles with a diameter of up to 100mm (4″) with lengths up to 8 meters (26') long can be achieved.
Leistritz can guarantee a higher processing speed and improved surface finish quality over previous manufacturing methods of single lobe rotors, regardless of the rotor length. Rotors are machined in a single pass using a staggered tool ring with a number of standard carbide inserts. Ridged engineered following rests support both the raw material in front of the cut and the finished rotor behind the cut to achieve a vibration free operation.
With the ability to produce rotors up to 26 feet long in a single operation, these machines have been specifically developed for down hole, PC pumps for 4- and 5-inch casing wells. Leistritz CNC whirling machines are easily adjusted to produce virtually any pitch or eccentric O.D. combination possible. Customers have reported they were able to eliminate a very time-consuming polishing operation and the manufacturing time was significantly reduced. For example, cutting a 2.5″ diameter 4140 steel bar, with a minor diameter of 1.631" at 800 rpm and move across the workpiece at a federate of 8" per minute in just one pass cutting a 12-foot-long rotor only needed approximately 18 minutes to finish. To contain the huge amount of chips this machine produces the guard traverses with the "Z" axis carriage yet can be released and slid completely out of the way to permit easy workpiece loading with an overhead crane.