BACK TO PUMP TECHNOLOGY APPLICATIONS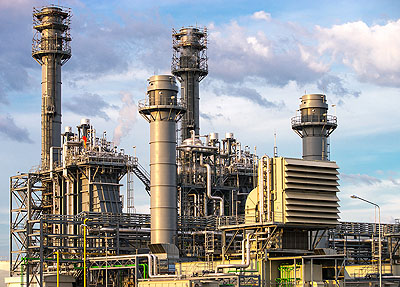 Major OEM's use Leistritz Three Screw Pumps for fuel oil injection and forwarding, as well as lubrication service. The same pump models can handle Bio Fuel or #6 Oil in liquid fueled steam plants as well as for diesel powered generating plants in fuel oil service.
Fuel Oil Service: High-pressure fuel injection pumps for ground based gas turbines are a growing field for Leistritz three-screw pumps. Either for liquid fueled only turbines or as back up for natural gas burning machines. They can be horizontal however often today vertical base mounted where the motor is fully supported by the pump casing or vertical wall mounted. Pumping #2 diesel, distillates and kerosene the compact pump design is very reliable and simple to operate and service.