May 22, 2020
Leistritz Welcomes John Ross – Sales Manager for Machine Tool Division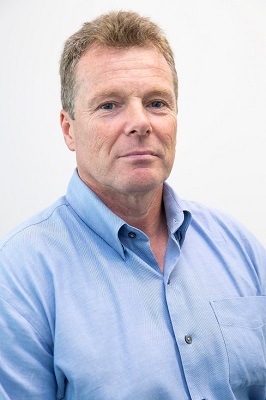 Allendale, NJ, May 20, 2020. Leistritz Advanced Technologies Corp., manufacturer of advanced and innovative machine tool products, pump technology, extrusion solutions, turbine components, announced that they hired John Ross as the Sales Manager – Machines for North America working out of the Allendale office.
Mr. Ross has over 30 years of machine tool and automated manufacturing system experience. He brings in-depth knowledge of machining technologies and systems integration, coupled with his proven ability to listen to manufacturer's needs to develop solutions that enhance productivity and profitability. He has previously held account and sales management positions at companies including Schunk, Fastems and Doosan.
"We are excited to welcome John to the Machine Tool's team where he will apply his vast experience and technical knowledge to our value-added engineered solutions," says Jeff De Vaul, President of LATC. "He will support customers that come to us with their specific problems that need a very specific solution, and this is where his knowledge is invaluable."
Leistitz' Machine Tool division manufactures specialized products that offer cutting-edge technology to the oil and gas, aerospace, automotive, energy, marine, process, and pharmaceutical industries.
John is available to meet via video conference and then in-person once COVID-19 travel restrictions have been lifted. Leistritz is planning to exhibit at the IMTS show in Chicago on September 14-19 in booth #237467.
About Leistritz Advanced Technologies Corp.
Leistritz Advanced Technologies Corp. is a fully owned subsidiary of Leistritz AG located in Nuremberg Germany. Founded by Paul Leistritz in 1905, Leistritz prides itself on being a highly specialized manufacturer of engineered products serving customers all over the globe. Leistritz' customer support is backed by a worldwide organization to assure the best possible user success with Leistritz products.